We love Etsy. Nothing beats getting high and getting lost in the vortex of weed-inspired art, goods and garments their makers are creating. And at Cannabis Oasis in Tacoma, we love giving the gift of weed now that the laws have changed. Yep, you heard that right — gifting is now legal.
The 2012 law that legalized recreational marijuana in the state forbid sharing and/or gifting marijuana. But on April 30, 2017 Senate Bill 5131 passed, and now, anyone 21 years or older can "deliver" to another adult up to one-half ounce of flower, eight ounces of infused solid edible, 36 ounces of infused liquid, or three and one-half grams of concentrates, as long as they don't charge money. You just need to keep your consumables in their original store packaging if you want to hand off in a public place.
As much as we like giving the gift of cannabis, we also like to include some accessories or other marijuana-themed items in the mix. We're not heathens!
Here are a few of our favorite Etsy shops and some items we love from each one:
Cannabis culture graphic design and merchandise based in Greenwood, California. A fun mix of cannabis stash jars, home décor and apparel — and they do custom orders.
Glass Stash Jars: Set of Three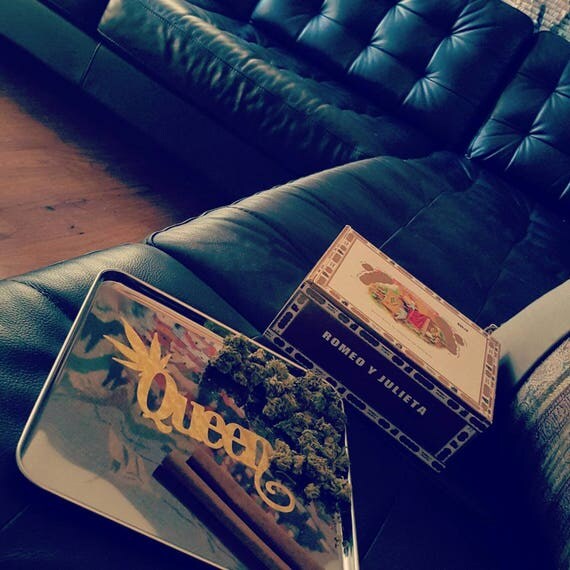 Classy, modern cannabis accessories your classy, modern friends will love. With a focus on ceramics, this shop has unique pipes, stash jars and marijuana rolling trays perfect for gift giving.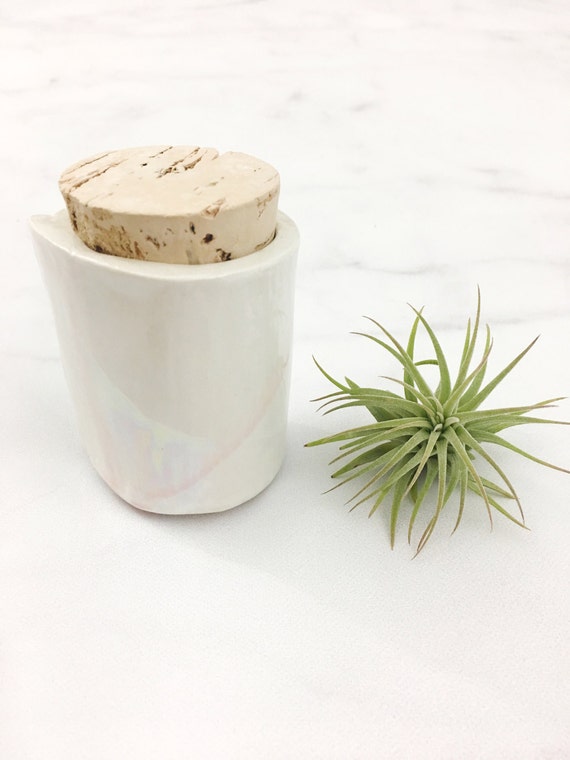 Stash jars and cannabis edibles containers done in etched glass. This shop has a huge range of themed stash jars – from comedy- or rock-themed, to stoner bro, to whimsical and comic book inspired. You'll find a stash jar or gift for every pothead you know in this shop.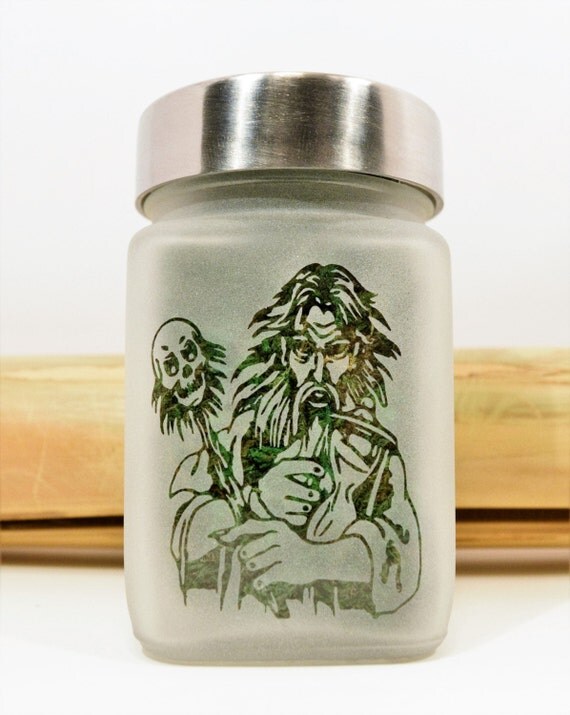 If you're looking for a truly unique cannabis gift for your favorite weed smoker – check out these vintage botanical prints and other art pieces.
See everything cannabis on Etsy.
So swing by Cannabis Oasis in Tacoma for the best strains of marijuana, plus edibles, concentrates, shatter wax, topicals and more. You can even order online for same day pick up!